We're thrilled to let you know that we've been awarded a grant of £1.85million from The National Lottery Heritage Fund. This means that we can start work on our Brunel Museum Reinvented project, and we can't wait!
The three-year project aims to be completed by 2025 to coincide with our of 200-year anniversary since work began on the Thames Tunnel. Thanks to National Lottery players, we can transform our site to become a more inclusive and accessible space to tell the fascinating stories of Marc and Isambard Kingdom Brunel.
The project will:
restore the existing Engine House back to its former glory and create a new gallery and experience
build a new Welcome Pavilion with a café, shop and accessible facilities
create a programme of free community events throughout the project
develop an educational programme to allow more people to learn about the history of the Brunel's
display a collection of 30 watercolours known as the Thames Tunnel Archive for the first time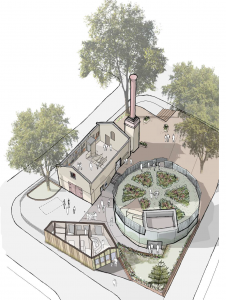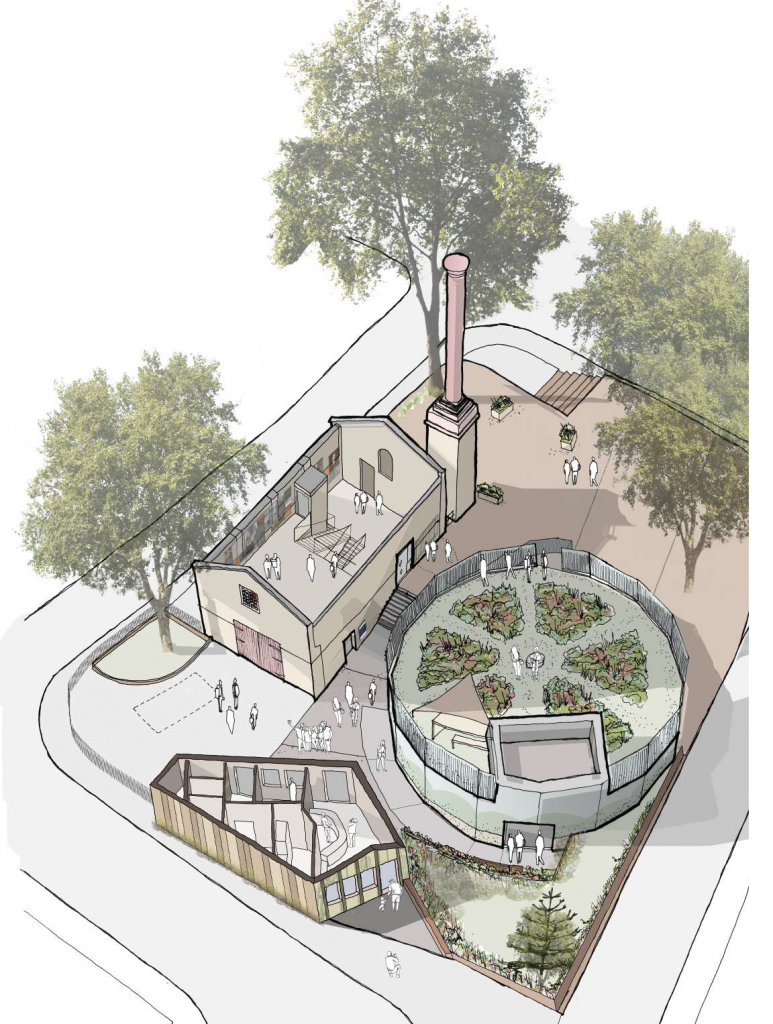 Restoration of the old and building the new
The project will see the Engine House restored to its former glory and a new gallery created. Within this, a brand-new exhibition will give everyone a chance to learn about the Brunels innovatively with new technology such as Augmented Reality, particularly fitting for this forward-thinking family. A new Welcome Pavilion will transform the visitor experience with accessible facilities, shop and cafe, enabling more people to visit and learn about this important heritage.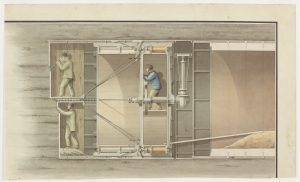 What are the Thames Tunnel Archive?
The Thames Tunnel Archive are a collection of 30 watercolours that were painted by the Brunels throughout the Thames Tunnel project. They offer a unique insight into its creation. Exceptional for their beauty, artistic merit and technical detail, the drawings have been described as the most important Brunel collection ever to enter the public domain. They were buried in a family album for almost 200 years but were acquired by the museum in 2017 and have been waiting to find their permanent home on the walls of the restored Engine House.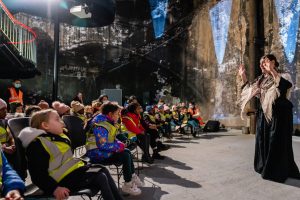 Community and education at the heart of the project
The community is at the heart of the project with a programme of free community events and an educational programme being developed. The already much-loved Tunnel Shaft Garden and the adjacent Piazza will be retained as an open space for community activities and will host free-entry events. The museum will also go on tour to other local venues such as Surrey Quays and Millwall Football Club. A paid trainee role will be created for a young person from a disadvantaged background and work experience will be organised through Lewisham Southwark College for young people with special needs.
Katherine McAlpine from the Brunel Museum said: "We're thrilled to have received this support from the Heritage Fund. Thanks to National Lottery players, we're not only able to revolutionise the museum and its space but look at how we involve and interact with our local community and schools here in Southwark. Having this new space means that we can engage more with everyone and involve them in what the next 200 years will look like for us.
"The Thames Tunnel is where Isambard Kingdom Brunel learnt his trade from his father, so it is only fitting as part of the project there's a big focus on education. We're thrilled to provide a traineeship and work experience and will also be working with primary school history and STEM learning programmes. We're hoping by enabling more people to learn about the amazing story of the Brunels, we can inspire the next generation of engineers."
Stay in touch with the project
Sign up to our dedicated Brunel Museum Reinvented mailing list
Join us 18 September to hear more about the project at Open House weekend