The Brunel Museum's collections are at the heart of our organisation and are the best way for us to tell the groundbreaking history of the Thames Tunnel. As well as our beautiful series of Brunel watercolours and sketches stored at the London Metropolitan Archives, the museum also boasts an array of Thames Tunnel memorabilia onsite – ranging from Victorian peepshows and visitor guidebooks to commemorative coins and detailed prints.
With the support of the Association of Independent Museums' Collections Audit scheme, the Brunel Museum has been able to seek expert advice from conservators on how best to preserve, document and exhibit our collections to ensure that we can continue to engage visitors with the fascinating story of the first tunnel dug under a navigable river anywhere in the world.
Following the findings of the conservator's report, we're very excited to be bringing on two new collections volunteers to assist us in managing our objects and will also be making some improvements to lighting levels in the gallery to better illuminate our artefacts for the enjoyment of visitors.
For more information on our collections, you can view our online catalogue here.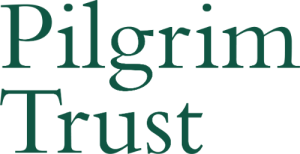 The collections audit was made possible by funding from the Association of Independent Museums (AIM) – of which the Brunel Museum is a member – in partnership with the Pilgrim Trust. We are incredibly grateful for their support.