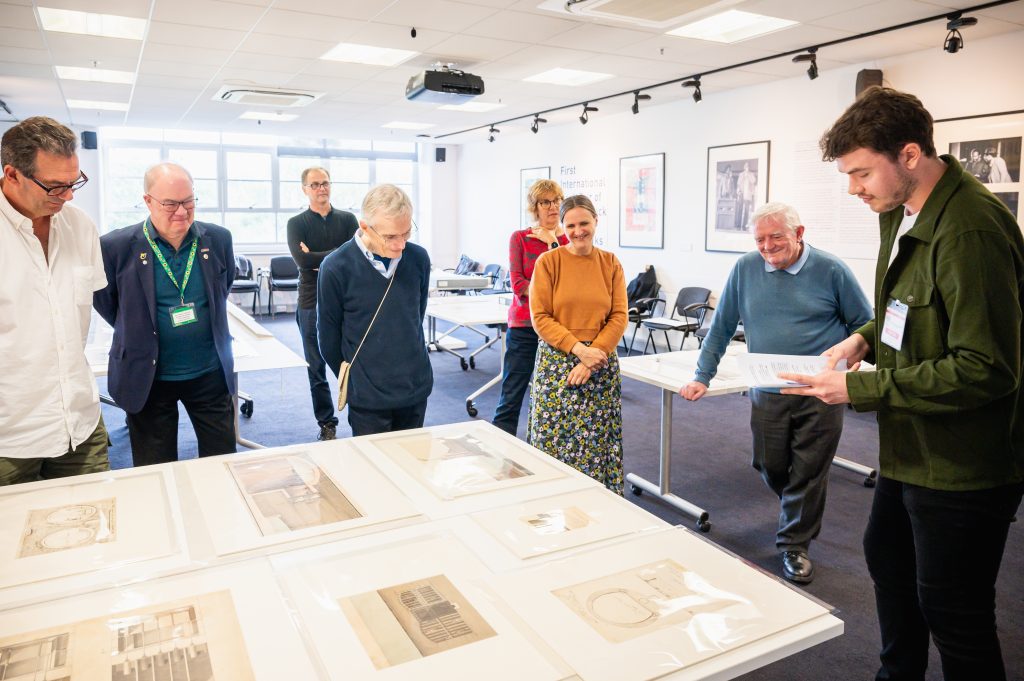 Archive Talks at the LMA - Thames Tunnel Watercolours
(£15 per person / 90 minutes approx. / London Metropolitan Archives, Huntley Room)
Our next talk and viewing is on: Friday 8th December, 10:30am
In 2017, the Brunel Museum acquired a beautiful collection of designs and watercolours of the Thames Tunnel produced by Marc Brunel, Isambard Kingdom Brunel and various other draftsmen and engineers involved at the time.
With over 30 individual drawings in the set, ranging from small pen-and-ink sketches of the tunnelling machinery to enormous lithograph prints of the entire tunnel, they are an integral part of the Thames Tunnel story.
As the Brunel Museum will undergo redevelopment in the next few years, these will eventually be on full display in our permanent Engine House exhibition but are currently held offsite at the London Metropolitan Archives.
Therefore, we are now launching a series of special viewings at the archives where our expert guides will deliver talks on the Thames Tunnel watercolours, which will be laid out for you to view and enjoy.
As part of these visits, guests will also receive a copy of the Brunels' Tunnel guidebook.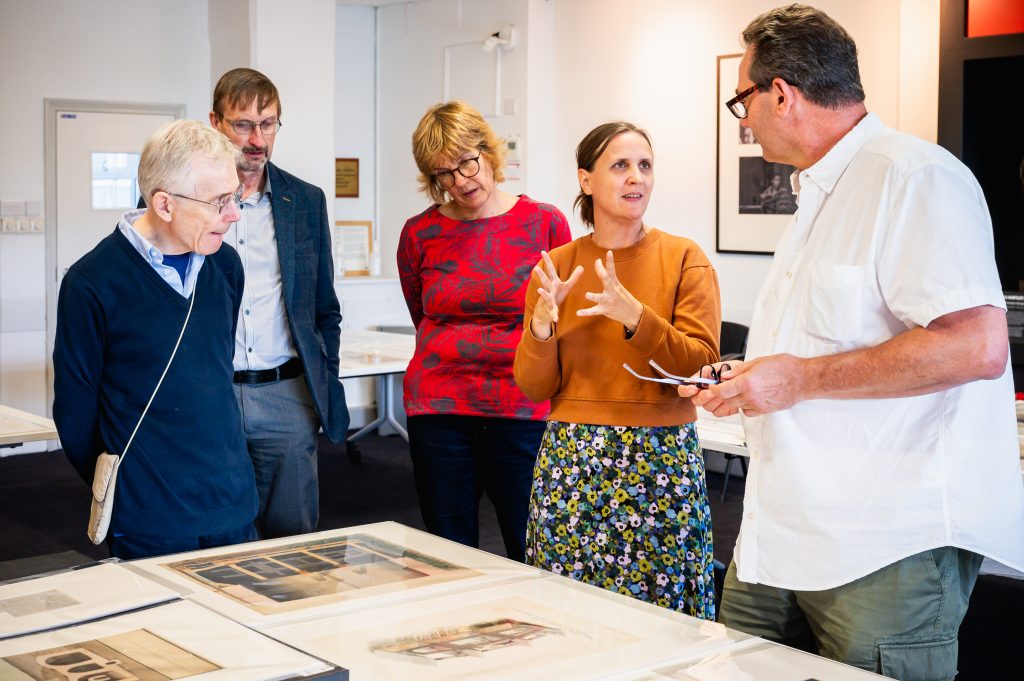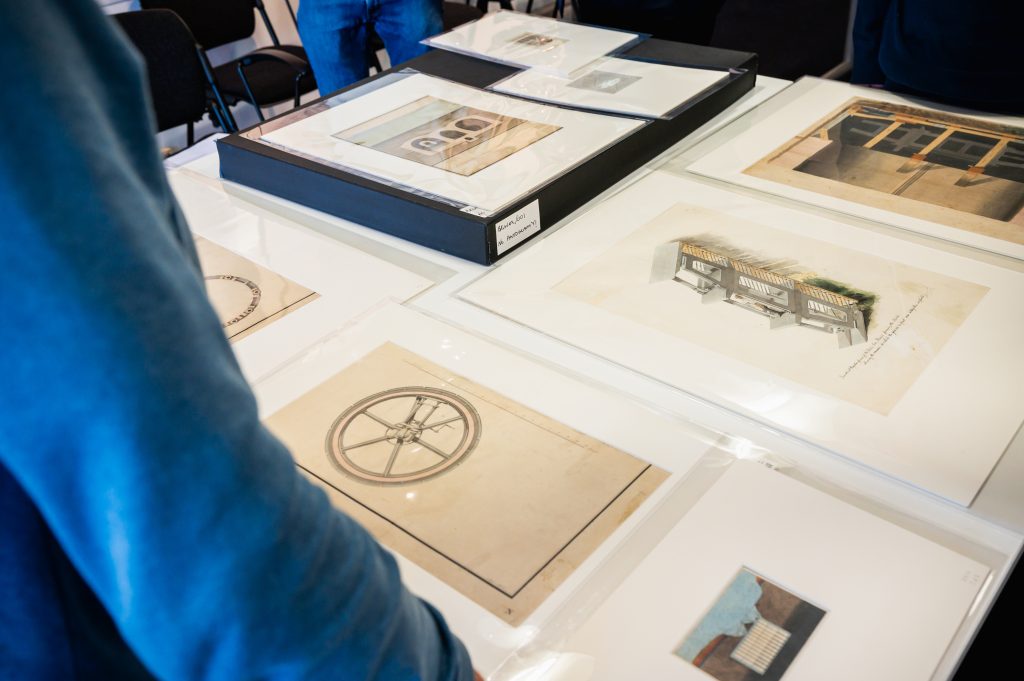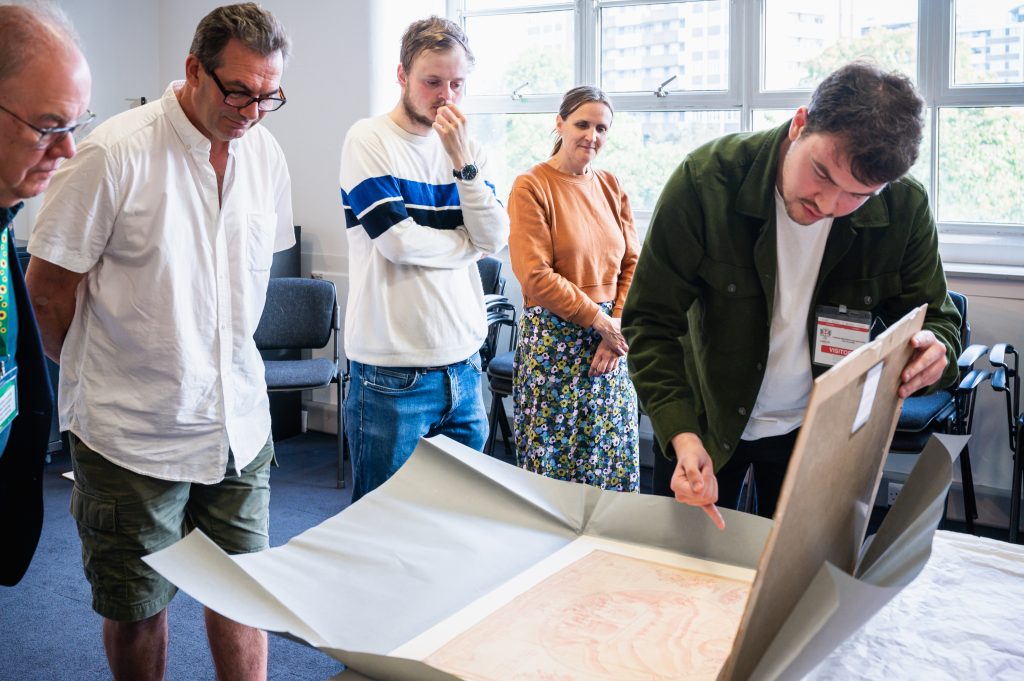 Can't make the next archive viewing? You can join our waiting list below where you will be given advance notice of talk dates and times, as they're published.  
Here's what some of our visitors had to say:
"I had a thoroughly enjoyable and informative time."
"Lots of friendly, enthusiastic people on site who knew their subject and great access to prints."
"It was a pleasure to view the Brunel Tunnel Prints and hear the various discussions, especially as they helped fill gaps in my knowledge of the Brunels."
"Having several Brunel staff in attendance is a positive, so during the discussions after the initial talk you could find out more info."
"I appreciated the relaxed atmosphere."
Archive talks form part of the Brunel Museum's Thames Tunnel on Tour series. This
programme is supported by the National Lottery and Social Enterprise Academy.