Ahead of our Rainbow River Virtual Pub Crawl, LGBTQ+ historian and tour guide Sacha Coward gives us a sneak peak of some of the bars and boozers on our time-travelling bar crawl.
The gay bar has been a staple for a lot of LGBTQ+ lives for a long time. Whilst the connection between being queer and drinking is a problematic one, for a lot of history bars, brothels, restaurants, cafes and underground drinkeries were the main public spaces where people whose gender and sexual identity didn't ascribe to the norm, could meet safely.

London is a big City which has been known for being a hub for queer culture and communities for centuries. It has always had its own mini villages and locations associated with LGBTQ+ personalities and lifestyle. Whilst today Soho is often through to be the so-called 'Gay Hub' of London, in the past other regions have been known for being a lifesource for these communities. Whilst working with the Brunel Museum it is clear that East London has for a long time been such a place; particularly the area around Rotherhithe, Wapping and the Docklands.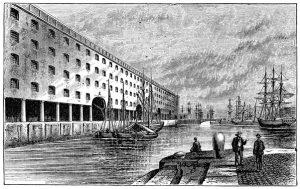 Myself and Sheldon Goodman are two tour guides who have been working together to explore so-called hidden histories around the UK, for example running the Queerly Departed tours for Brompton Cemetery or researching LGBTQ+ stories for Ironbridge Museums. Whilst looking at the stories in and around East London over the past 500 years, we have found that something that links many of them has been particular bars, cafes and spaces to share a drink and a conversation with other 'like minded' people.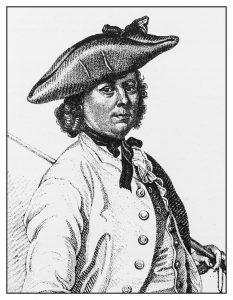 From 'The Female Warrior' a pub in Wapping run by the infamous Hannah Snell, a cross-dressing member of the armed forces, to the so-called Hades Hotel, the nickname for the  underground drinkeries of the Thames Tunnel frequented by rentboys and aristocrats. The area on both sides of the River from Tower Bridge to Limehouse is littered with stories of secret bars, houses full of artists and activists, saunas and open-minded tavern keepers.

This became so clear to Sheldon and I that we decided we wanted to produce a tour around the popular haunts of LGBTQ+ people, past and present. We also realised, that with lockdown still partially in effect, the living LGBTQ+ community has lost many of it's normal boltholes and social spaces. Therefore trying to address this we have developed a virtual pub crawl travelling to some of our favourite locations (past and present!) with stories of the people and personalities that you might have met there.

No drinking is required for this tour, but as well as the stories of 7 fascinating historically queer drinking holes, we will be sharing 7 ideas for cocktails to fit with the spaces. We're really excited to give this a whirl so if you want to know more then grab yourself a ticket!