Choosing our two winners was not easy – a great big thank you to everyone who took part!
The winners are 6 year old Lillea Falzon, with a picture of a party, and 12 year old Siyona Bhandari with a drawing of a fitness class for all ages. The judges also wanted to congratulate 9 year old Shivonne Tsoi, with their wonderful drawing of the tunnel shaft being used as a hospital.
Here are a few words from our guest judge Judith Carlton, director of Southwark Park Galleries:
"I was honoured to be asked to be one of the judges for this brilliant art competition, and it was a very difficult decision to make due to all of the works being so inventive and joyous; quite a tonic! Congratulations to everyone who took part, it was such a great selection of work!
I loved the suggestions for events and things to enjoy in the shaft, especially keen on a big party in there, which some entries were so beautifully depicting including the reflections of the mirror balls hung from the ceiling!
Keep drawing and making, long after lockdown ends! If you would like some inspiration have a look at our art packs we have been sharing over the summer months on our website or listen to one of our artist podcasts to learn how other artists develop their ideas into artwork of all kinds: www.southwarkparkgalleries.org"
We asked entrants to draw an activity that they would like to do in our unique Thames Tunnel entrance shaft.
Winners
The winning entries both show clear activities happening in the tunnel shaft.
In no particular order here are our winning drawings (each winner will receive a Love to Shop voucher and free entry to the museum next time they visit):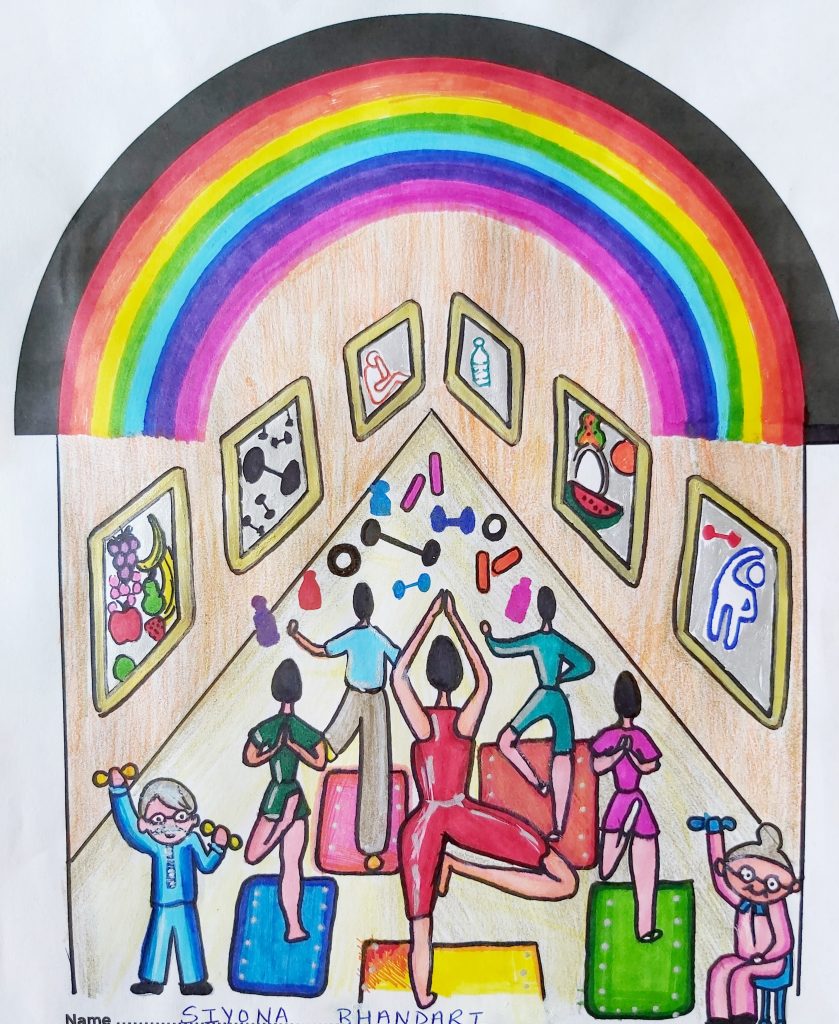 Fitness class for all ages by 12 year old Siyona Bhandari
The judges particularly liked the integrated aspect of this, with people in a variety of age brackets participating. They were impressed by Siyona's creation of such a striking and uplifting piece.
The judges were impressed with Lillea's attention to detail; the mirrorball, the sweetie stall, the music. They also thought the picture was visually appealing, with good use of colour, and remarked that it is where they want to go when it's safe to go dancing again! They also appreciated the use of glitter to create a party atmosphere.
Special Mention
The judges wanted to give a special commendation to Shivonne because of the fabulous staircase representation and the overall quality of the drawing.  Shivonne will get free entry to the museum for a family visit.
We look forward to meeting Siyona, Lillea, and Shivonne!
__________________________________________________________________________________