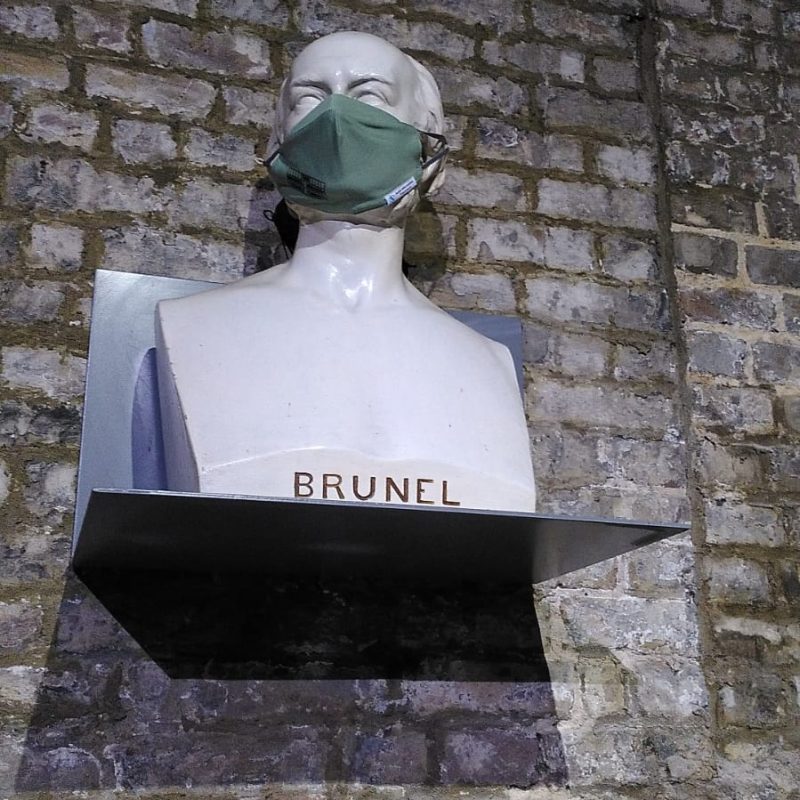 The safety of our staff, volunteers and visitors is paramount. 
Our staff and volunteers will continue to wear face masks unless exempt. We encourage our visitors to do the same.

We are continuing to limit numbers to the Museum to support social distancing. 

Please do not visit the Museum is you are experiencing symptoms or have been told to self-isolate. If you have prebooked your ticket and are unable to attend, please email hello@thebrunelmuseum.com and we will arrange an exchange.

These measures have been drawn up in accordance with industry best practice and guidance issued by the Association of Leading Visitor Attractions.
 
If you have any questions, please email hello@thebrunelmuseum.com  
Check before you visit
Being able to safely open the Museum is reliant on the health of our staff and volunteers.

As a small team, if one or more of our staff becomes unwell or is asked to self-isolate, we may have to close the Museum.

If you have prebooked your ticket, we will inform you as soon as we know.

We will try and give as much notice as possible, but please check our website and social media in advance of your visit.