We are delighted to share that our online escape room, Tunnelling through Time, has been shortlisted for a Southwark Business Award!
The game, which invites players to complete a number of tasks, has been shortlisted for the Business Pivot Award. This category recognises the remarkable efforts some businesses have gone to diversify or adapt their products and services for the greater good. The winners are selected by a public vote and will be announced at an awards ceremony later in the year. (Please note voting closed on 17 September 2021)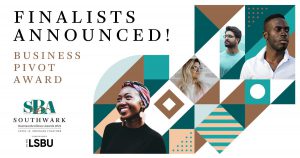 The game has been designed and built by Deadlocked Escape Rooms, boutique live Escape Room company and one of the pioneers of virtual escape rooms. Their previous game 'The Cyphstress' won 'Best Digital Escape Game' at the International Bullseye Awards in 2020, and they have strived to make the most cinematic transmedia digital escape game in the world for The Brunel Museum.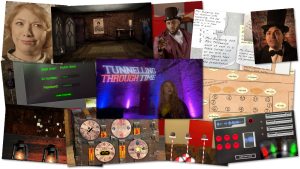 Watch the trailer
"Pivot to digital is an oft-quoted phrase from the pandemic, but Tunnelling through Time is an amazing example of what can happen when two businesses used to delivering face to face activity are suddenly forced to close." Says the museum's Director, Katherine McAlpine.