Summer cocktails in our enchanted candle-lit roof garden at the Brunel Museum are back with optional underground tours of Brunel's Grand Entrance Hall to the Thames Tunnel.
Voted one of London's best outdoor pop-up cocktail bars since 2012, we specialise in lovingly prepared seasonal botanical cocktails round a campfire made by Midnight Apothecary founder Lottie Muir AKA The Cocktail Gardener. We built the garden in 2012 as an oasis where we invite you to cuddle up and watch the sun set surrounded by your friends, lovers and local wildlife.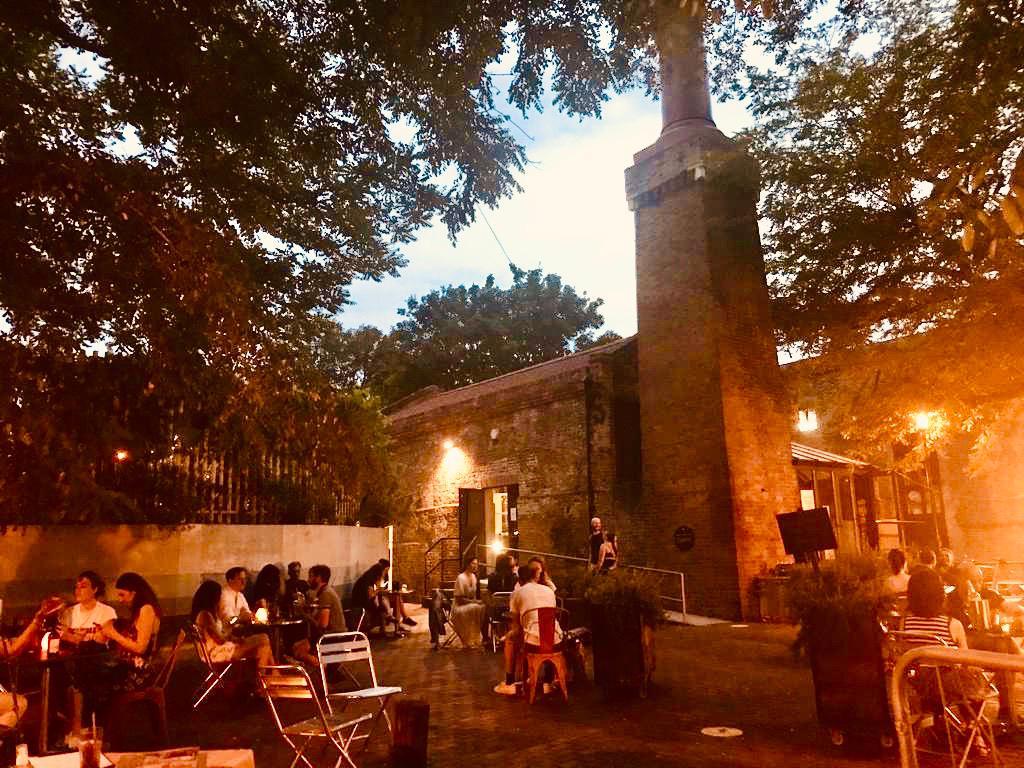 We also now make use of the beautiful Terrace which we have covered in edible herb planters. We use ingredients grown in our garden or foraged close by to infuse and garnish our drinks. The menu changes frequently based on what's in season.
Our candle-lit rooftop oasis is situated at the Brunel Museum, above Brunel's historic Thames Tunnel. All the proceeds from our tickets go to the Brunel Museum. We source all our alcohol carefully using local brews and spirits where possible eg Jensen's gin, Hiver Honey Beer, Anspach & Hobday and Kernel Brewery.   There is also plenty of fizz and wine available as well as non-alcoholic cocktails.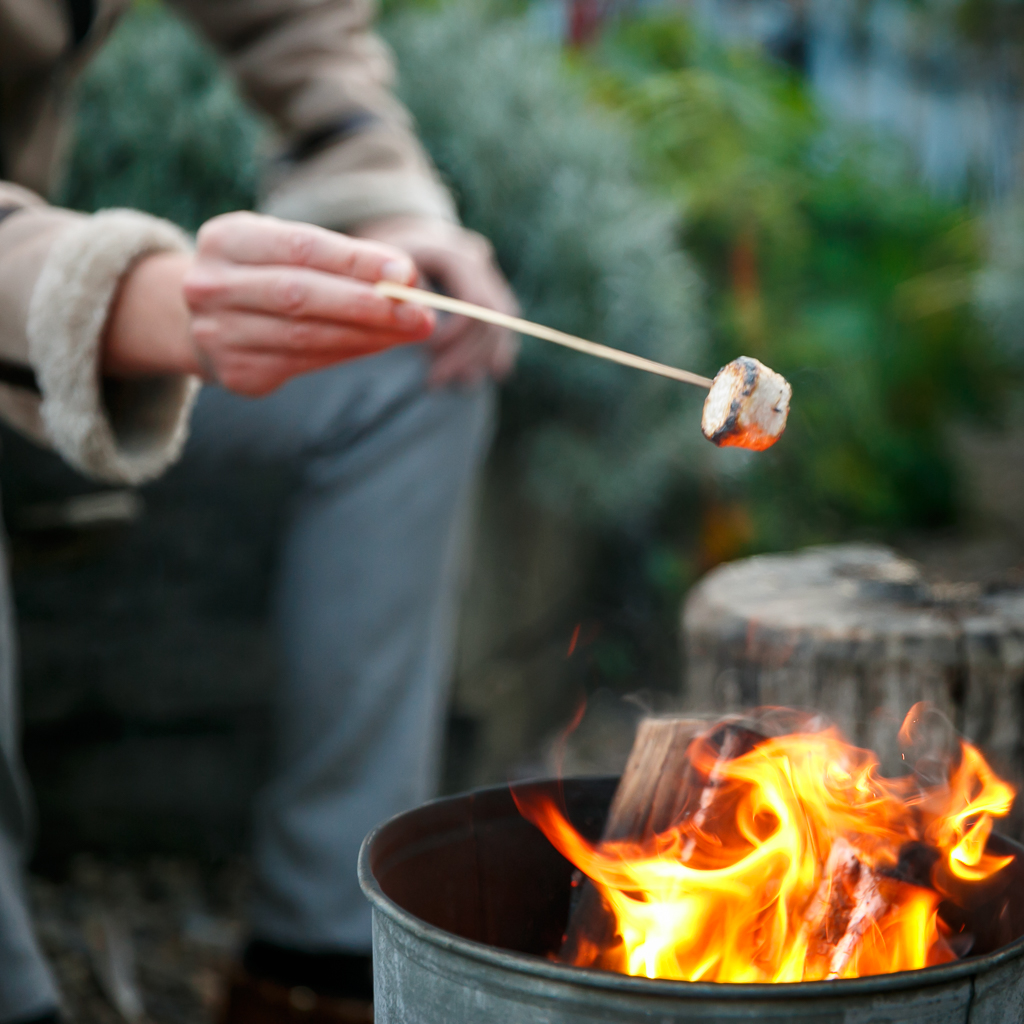 Praise for Midnight Apothecary
"Welcome to the hottest pop-up cocktail bar in town."
Queen of artfully-designed, plant-powered cocktails……some of the most inspired cocktails in London
Midnight Apothecary….already a London institution.
Being in a garden at midnight with campfire and bar has never been so magical.
"We love, love, loved our night out. It was different and wonderful and so much fun. Cocktails amazing, food delicious and all the people were warm and friendly. Will definitely be back. A night to remember!"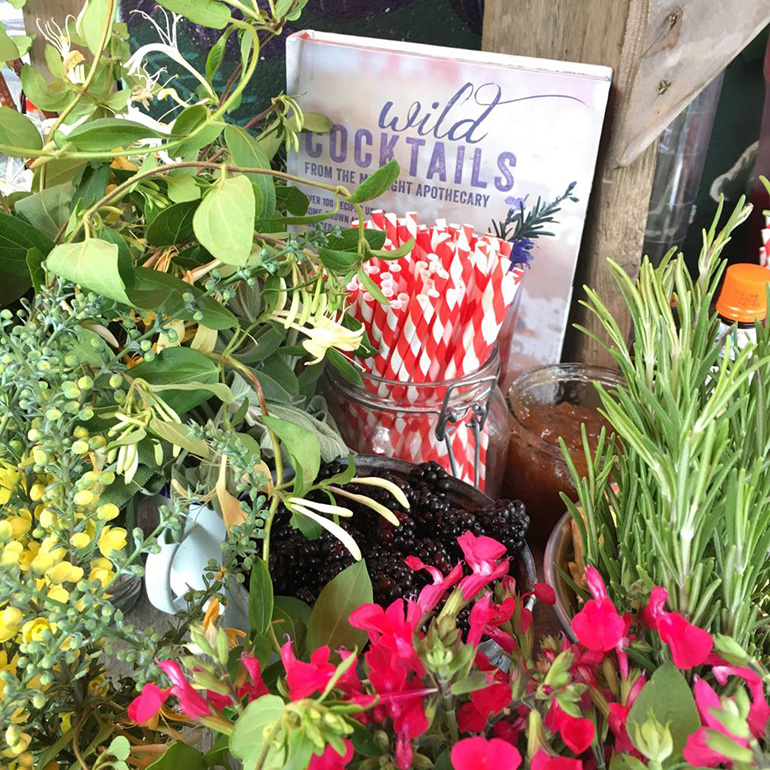 The Creator
The creator of the garden is our favourite Cocktail Gardener, aka Lottie Muir. By day she is the gardener who transformed the garden above Brunel's famous Thames Tunnel from scrubby wasteland into a magical potager garden teeming with vegetables and flowers. But on special Friday & Saturday nights she sheds her gardening gloves and dons her apron to become The Cocktail Gardener, wending her way from flowerbed to bar to rustle up gorgeous cocktails infused and garnished with ingredients from the garden or foraged locally for Midnight Apothecary. 
The Book: Wild Cocktails from the Midnight Apothecary by LOTTIE MUIR is published by CICO and is available from all good bookshops at £16.99 and at Amazon. Signed copies will be available at Midnight Apothecary.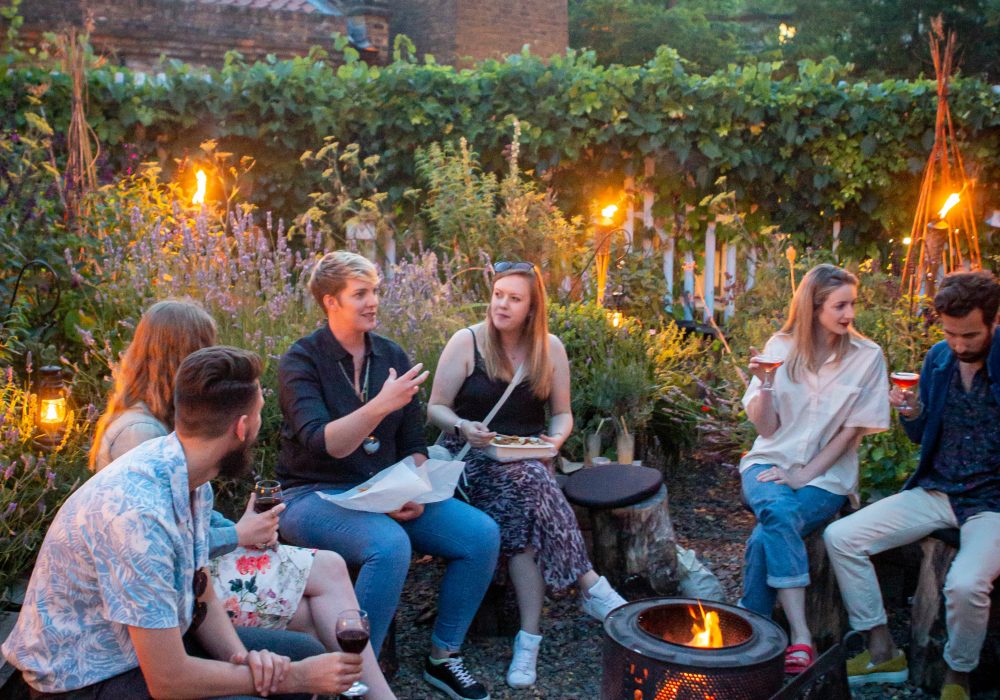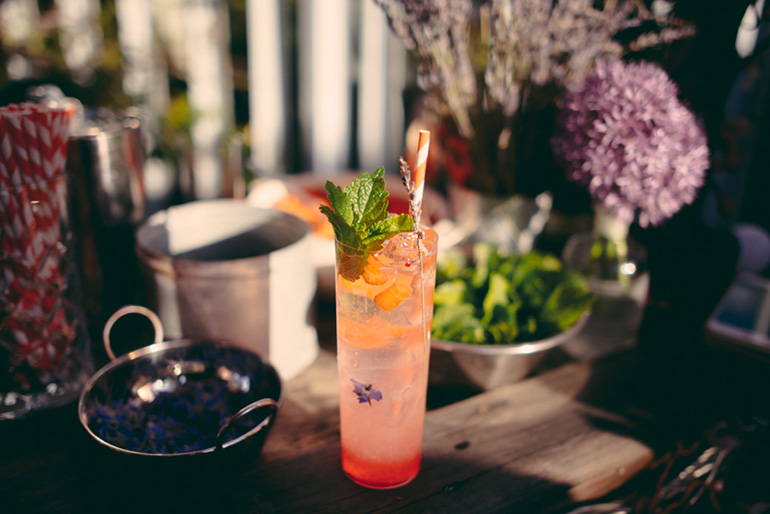 Book your ticket here Summer cocktails in our enchanted candle-lit roof garden at the Brunel Museum are back with optional underground tours of Brunel's Grand Entrance Hall to the Thames Tunnel. Voted one of London's best outdoor pop-up cocktail bars since 2012, we specialise in lovingly prepared seasonal botanical cocktails round a campfire made by …
Read more →