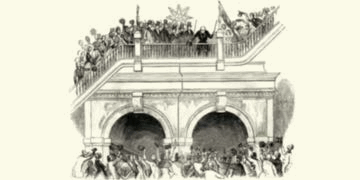 At the Brunel Museum we have been working on something special! To announce our new collection of Thames Tunnel watercolours, we have commissioned some films.
This gif is a taster. It is March 1843 and at the opening of the Thames Tunnel Marc Brunel is centre stage. Hats off!
All five films are coming to the museum. Viewing very soon!  Watch this space.