The Thames Tunnel was immensely popular as a tourist attraction when it first opened on 25 March 1843 with one million visitors in its first ten weeks. – But people also visited before it was even open.
Let's take a look at some of those people: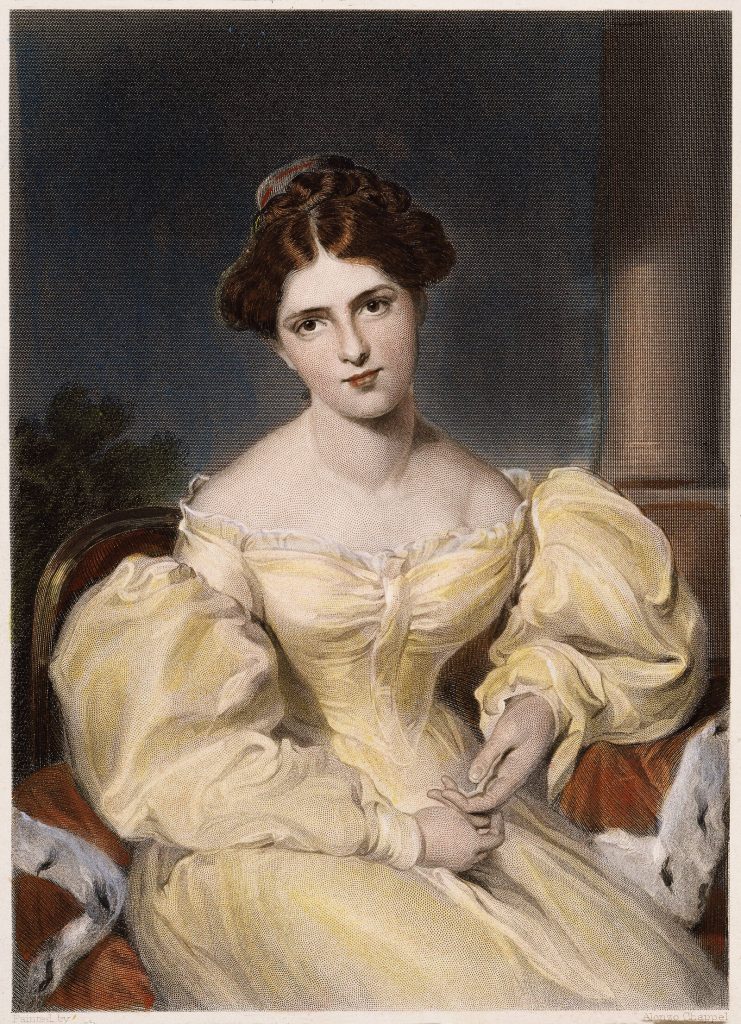 Fanny Kemble described a visit to the Thames Tunnel in 1827 as 'an unusual favour which of course delighted us all'. She writes,
"So we left our broad, smooth path of light, and got into dark passages, where we stumbled among coils of ropes and heaps of pipes and piles of planks, and where ground springs were welling up and flowing about in every direction, all which was very strange."
She describes the tunneling shield as,
"an iron frame has been constructed—a sort of cage, divided into many compartments, in each of which a man with his lantern and his tools is placed—and as they clear the earth away this iron frame is moved onward and advances into new ground. All this was wonderful and curious beyond measure"
Born in 1809, Fanny Kemble was a British actress who made her theatrical debut in October 1829 in Covent Garden. She later married a plantation owner and when she saw first hand the conditions of the enslaved people, she became a vocal critic of the slave trade.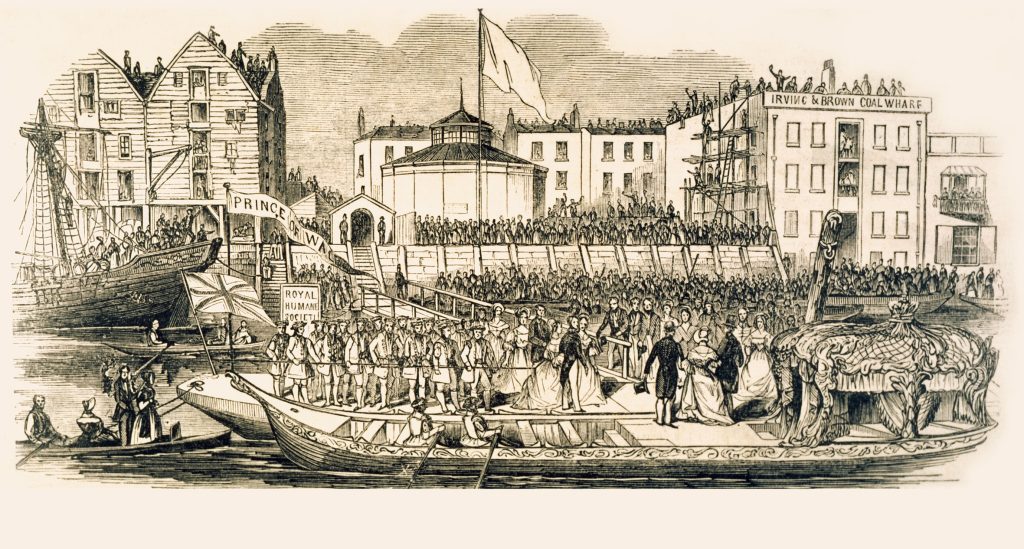 Queen Victoria and Prince Albert
A few months after opening, the Thames Tunnel was visited by no less than Queen Victoria and Price Albert, who arrived by royal barge. One of the stall keepers in the tunnel, seeing the Queen approach, proceeded to tear down the wholestock of his silk pocket-handkerchiefs in order to lay on the ground for her to walk over. He was clearly a shrewd businessman, for the hankies were sold during the rest of that day form half-a-guinea each.
Quite a few visitors who had been unceremoniously locked into the tunnel when the Queen arrived, huddled together on one of the landings and then proceeded to sing 'God Save the Queen' as the royal party re-ascended the staircase. The magazine declared that the effect of the national anthem 'sung in different times, different keys,  and almost different tunes, was quite electrical'. The Scotsman was slightly more polite in its report, declaring that the anthem was sung 'more loyally than musically'. The Queen expressed her regret at Mr Brunel not being present for her visit and then left the site amid prolonged cheers.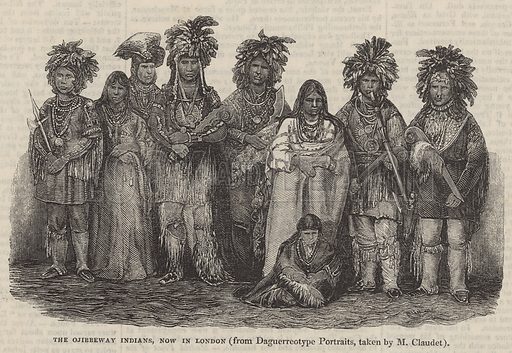 Ojibway Indians visit the Thames Tunnel, March 1844
In March 1844 another colourful event occurred at the tunnel. It was visited by the Ojibway Indians. They came complete with feathered headdress and painted faces, wearing bearskin clothes and moccasins. Not surprisingly, their arrival excited great curiosity among the people of Wapping, who apparently deserted their shops to take a look. On reaching the double archway, the Indians were said to have expressed surprise with guttural 'urghs!' which apparently showed their satisfaction. It was declared that they thought the tunnel was more wonderful than many of the more showy spectacles that they had already seen on their visit to England.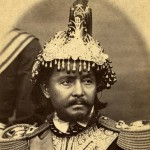 In 1850, Motilal Singh, a Nepalese soldier persuaded to move to Britain by an English Captain, visited the Tunnel. 
'…A long distance then we went, through a thickly- populated town, smelling of tan, till we came again to the river-side, where, descending by winding stairs till we lost the light of day, we entered the place called " Tunnel." The English are so fond of variety that, being tired of going over the Thames on bridges, they resolved to pass under it through holes. For this reason they lured a clever French- man to construct them a road under the water. It cost them many millions of their money, and now that it is finished they make no use of it for the purpose for which it was intended. There are many other things in London that, in this respect, resemble the " Tunnel."
Motilal Singh is considered to be the first Nepalese individual to have visited London.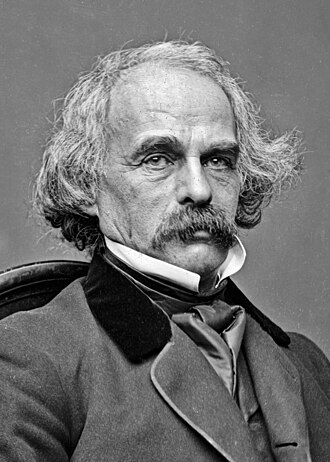 Later on, the Thames Tunnel developed a reputation as a place where pick pockets operated, and earnt the nickname the 'Hades Hotel'. The American writer Nathaniel Hawthorne wrote in 1855 that the tunnel:
[…]consisted of an arched corridor of apparently interminable length, gloomily lighted with jets of gas at regular intervals […] There are people who spend their lives there, seldom or never, I presume, seeing any daylight, except perhaps a little in the morning. All along the extent of this corridor, in little alcoves, there are stalls of shops, kept principally by women, who, as you approach, are seen through the dusk offering for sale […] multifarious trumpery […] So far as any present use is concerned, the tunnel is an entire failure.
The Brunel Museum tells the story of the Thames Tunnel, and continues the tradition of welcoming visitors to the Museum. What will you make of it?
We're planning to include a lot more stories of the people who visited the Thames Tunnel in our Brunel Museum Reinvented project. Donate today to help us tell those stories.