The Brunel Museum is in the Engine House on the site where Marc Brunel's world famous 1843 Thames Tunnel was created.  Arising from COVID-19 and the ensuing government guidance, the Museum's doors have had to close and the impact of the loss of income is significant  – and will be for many months to come. …
Read more →
To construct the Thames Tunnel, Marc Brunel built the first ever "travelling shield". Made of iron and weighing more than seven tons, it contained 36 adjacent cells all of which contained a miner working independently. The design for the shield was inspired by Marc's observation of the shipworm "teredo navalis", which excretes digested wood to …
Read more →
Would you believe that our hero Isambard Kingdom Brunel was a pioneer of prefabrication?
Doesn't sound Victorian-style but in times of national crisis some extraordinary things can be achieved. We have recently been amazed by the speed of the herculean task of turning conference centres such as Excel into fully functioning hospitals for high-risk patients.  In 1855 Isambard Kingdom Brunel was set a similarly daunting task. To design and create a state of the art modular hospital that could be produced in the UK and then transported and erected on an unknown site in a war zone thousands of miles away. He achieved the entire project in 5 months, here is the story:-
Read more →
Thirty-six miners stood in individual cells inside the Tunnelling Shield. They faced a wall of wooden planks held in place by iron rods and butted up against the soil. Each miner would remove one plank at a time and dig away the soil to a depth of four inches. Then, replacing that plank he would …
Read more →
Born on the 25th of April 1769 in Hacqueville, Normandy, France, he fell in love with an English woman (Sophia Kingdom) and, after a number of adventures, came to live in England to be with her. Their son was the famous Isambard Kingdom Brunel. Marc was an engineer at least equal in insight to his …
Read more →
IKB By Gill Howard (Volunteer) This is my favourite photograph of IKB because without his hat and his usual working clothes, he appears more accessible and human. It makes me realise that as well as being an incredible engineer, architect, pioneer, hugely brave and driven individual, he was a father, a friend and a husband.  …
Read more →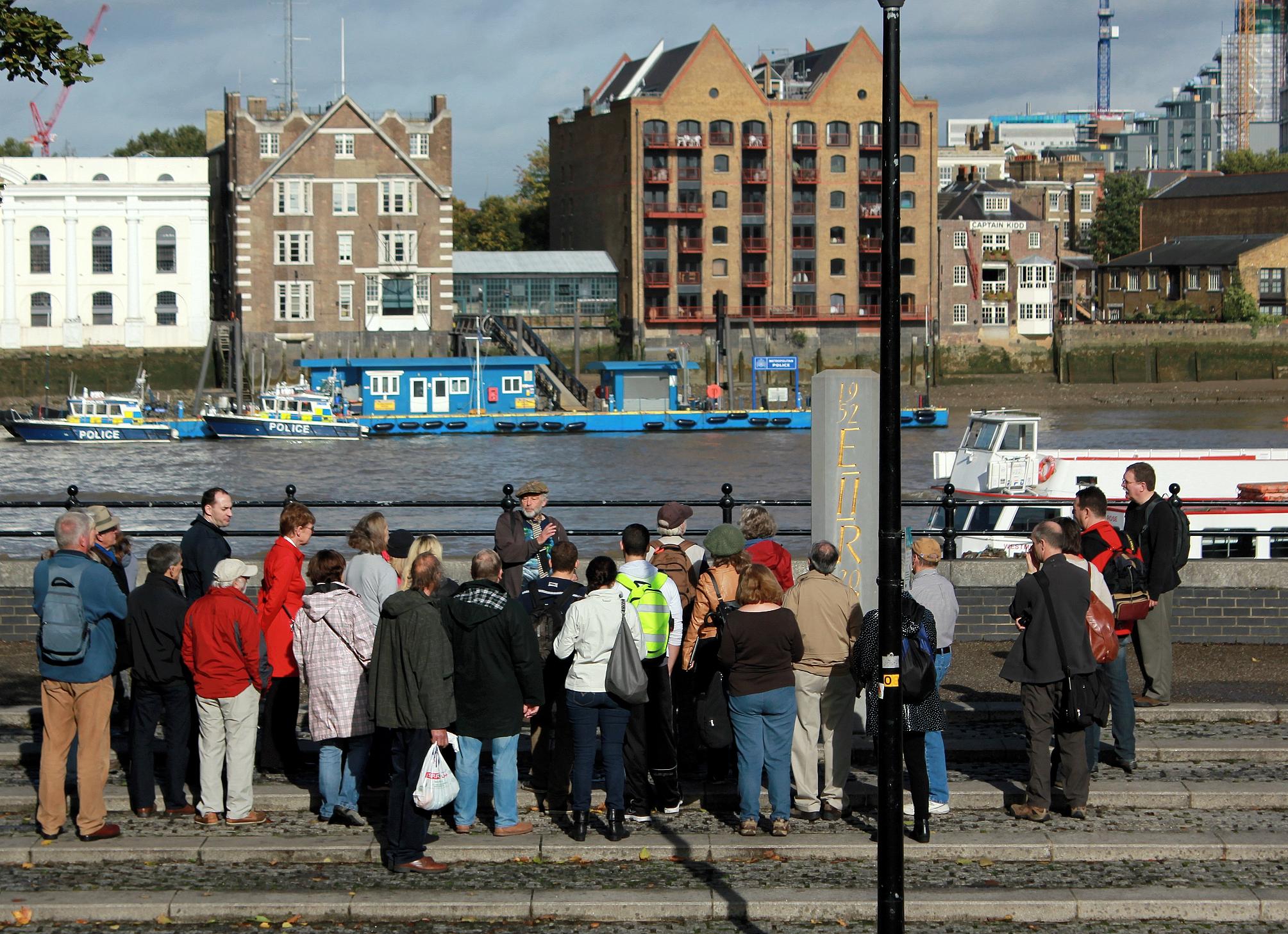 The Brunel Museum needs volunteers to lead our popular guided tours and boat trips. We will provide script and training. We also need help greeting visitors, welcoming groups,  and serving in the cafe and shop. Can you spare one morning or afternoon a week to help at this small, friendly museum?
Read more →
Dana is a well-known figure in the world of London's Infrastructure management – she is a Chartered civil engineer with a wealth of experience in rehabilitating London's historic transport infrastructure. She has led the refurbishment of many of London's Thames crossings including Bazalgette's Battersea Bridge, Thomas Page's Westminster Bridge and Sir Alexander Binnie's Blackwall Tunnel. …
Read more →
STOP PRESS: we are now fully booked for our half-term activities. Please check back for our next holiday activities later in the year. Arts, Crafts and Drama Monday 17th February – Friday 21st February   All workshops start at 11am: don't be late! Finish at 1pm Children must be accompanied by  a parent/carer, who will  be …
Read more →
The Brunel Museum has been successful in receiving a development grant from the National Lottery Heritage Fund for The Brunel Museum Reinvented, an exciting project marking Phase II of the Trustees' 10 year Master Plan.  We are now seeking to engage a suitably qualified consultant/team to develop an Activity Plan, in line with the Heritage …
Read more →
There are no products in the cart!